Arnona Dreams
in the desirable Arnona neighborhood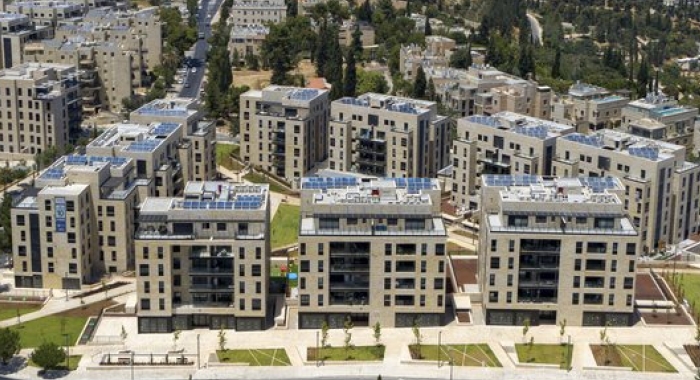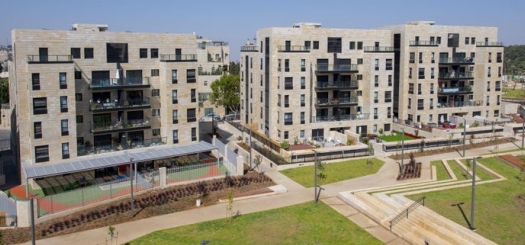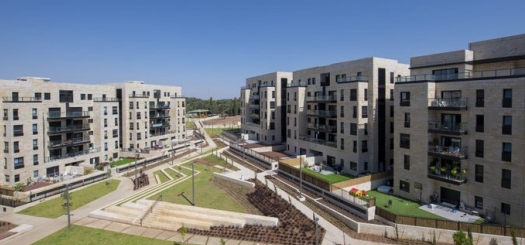 *Simulations for illustration purposes only
Arnona Dreams
An opportunity for 10 years rental housing in the desirable Arnona neighborhood in Jerusalem.
A variety of 4-5 room apartments, garden apartments and penthouses.
90% of the apartments are already have been rented.
Arnona Dreams is a long-term rental housing project that is part of the Apartment for Rent program in a central and prestigious location in Jerusalem. This project is a combination of superb architecture and extensive environmental development that includes many green spaces, public buildings, charming relaxation spots and preschool facilities in a central, accessible location in Israel's capital, near the main traffic arteries and opposite the Old City and Derech Hebron.
Adjacent to Arnona Dreams is the beautiful Sherover Promenade and the Yes Planet cinema and entertainment center. Also nearby in the desirable Arnona neighborhood is the U.S. Embassy, and the bustling First Station compound is just a few minutes away.
The project consists of 13 spectacular 6-story buildings, with stylish lobbies and underground parking. The buildings have a total of 333 apartments, of which 83 are being offered at a special discount to tenants eligible for rent-controlled apartments. A commercial area is planned for the ground floor of some of the buildings, and will serve the tenants and residents of the surrounding area. This commercial space and the beautiful landscaping will contribute to the allure and high standard of this new neighborhood.
All of the tenants in this project will enjoy the following features:

Long-term rental contract in a new apartment – a secure, high quality rental at a fair price


No agency fees


Urban planning that includes commercial space on the ground floor in several buildings.


High construction standard – a hallmark of Shikun & Binui projects


High level service and maintenance – provided by a management company that will manage and maintain the buildings


"Transparent" agreement


Rich community life


Monthly payment for 2 room apartment from 3,800 NIS Rented
Monthly payment for 3 room apartment from 4,800 NIS Rented
Monthly payment for 4 room apartment from 5,975 NIS


Long-term rental for up to 10 years, with two choices of contract plans:
Rental for the general public
An initial period of 5 years, with an option for 5 more years, for a total of 10 years.
Rental to those eligible for rent-controlled housing
An initial period of 3 years, with two options for additional periods of 3 and 4 years.
What about an exit point? Don't worry. No one has to commit to 5 years without an exit option.
There will be exit points from the rental contract, as detailed in the sample contract.
Picture Gallery
Of the Project
*Simulations for illustration purposes only
Plans Examples
Appartment in the Project
Main
Technical Specifications
In the building:
Lobby designed by an architect
Sturdy external façade
Underground parking shared by several buildings, with direct access to the buildings' elevators
Elevators in every building
Beautiful landscaping
Inside the apartments:
Entrance door with high quality design
High quality white interior doors
60 X 60 cm granite-style ceramic floor tiles throughout the apartment, except for in the bathrooms and laundry room
White Supercryl paint on the walls and white Polysid on the ceilings
Solar-powered water-heating system
Mini-central air-conditioning system, including sheetrock false ceilings.
Electronic DecoHeat convector heating system in every room in the apartment (except for bathrooms and laundry room)
Kitchen fittings include Ceasarstone, sink, plumbing for a dishwasher and sinks
Vanity cabinet with built-in sink in the bathroom
Veranda off every apartment
Parking space for every apartment
Storage room for some of the apartments
What will you find
Nearby
Sherover Promenade
An open area for performances has been built in the center of the promenade, with white benches facing it.
The Yes Planet complex
a leisure and entertainment center.
The First Station compound
a bustling dining and entrepreneur compound
The Old City
Derech Hebron, a view of the entire Old City.


Want to schedule a meeting and tour the apartments?
will contact you as soon as posible